If someone, somewhere else asked their agents: "what is the craziest listing you ever got", surely these entries below would make the top of the list. These funny real estate listing pics are sure to get a giggle out of a gaggle of agents!
The Castle Garage Listing
The listing had a castle built above the garage. Apparently, the family had an adult son that was a big medieval fan. After the son graduated high school he demanded his parents upgrade his room above the garage to a castle.
This is one of the most popular listings in Akron Ohio with more showings than hours of a day and still no buyers at the $1.2 million listing price needed to recoup the cost of building this monstrosity.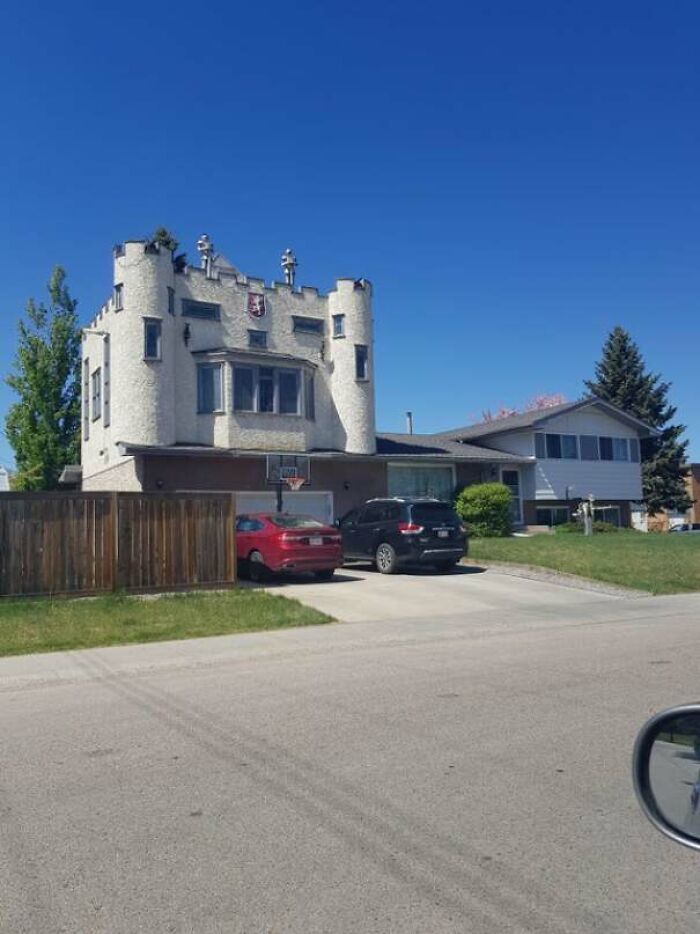 The Jacuzzi Tub Kitchen Bar Upgrade
Not only did they add a jacuzzi tub into the kitchen, but they also added seats so you can interact with the dry guests while soaking. This listing practically flew off the shelf (not).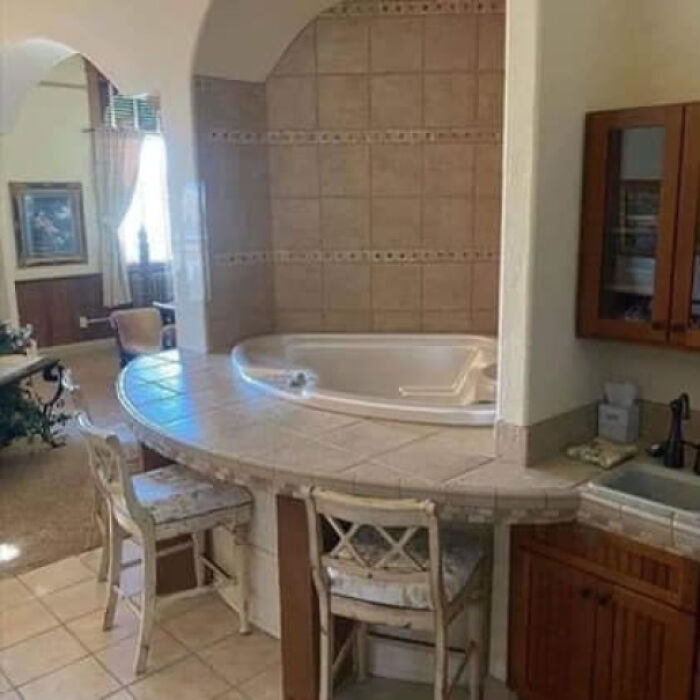 The Quaint Countryside Village Inside the House
This listing is for those of you who enjoy strolling through quaint countryside villages of the 11th century but don't like leaving home. They spared no expense but I'm sure buyers can tell.
The Russian Dolls of Houses
When this seller bought the house while single it was a small single section colonial 2 bedrooms and only 500sqft. Then he got married and added a room addition. Each time the couple had a new child they added on a new addition and after the 5 the child the architect quit and now they have to sell to get a bigger place.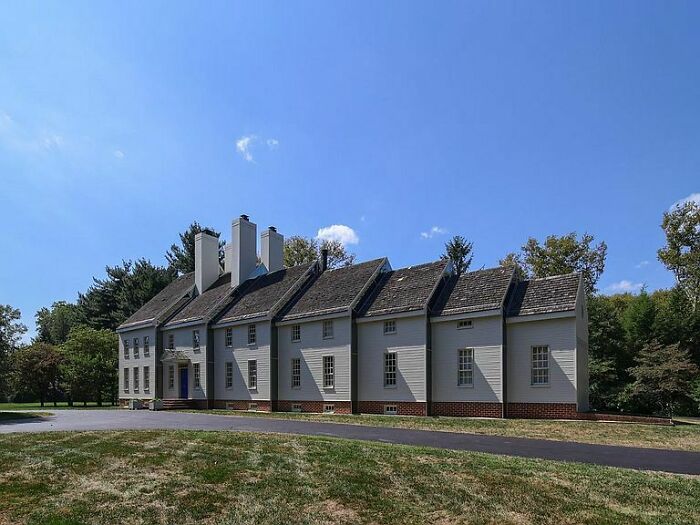 The Indoor / Outdoor Mobile Bathtub on Tracks
This listing features some great views, so great in fact the owner had a contractor help her realize her vision: modify her master bathroom so she can hit a but and jettison out the bathroom window above her outdoor guest area so she can bathe while entertaining and enjoying the fresh air. An amazing feature that will surely sell this house fast!
The Advent Calendar House
If you like those little calendars that have window flaps that open and countdown each day to Christmas, you will love this listing! If you have OCD, we apologize in advance for this listing.
Never Ending Kitchen Cabinet Space
If you enjoy going for indoor walks, this listing is for you. When cooking you are guaranteed to get your steps in walking back and forth from the stove to the drawer to fetch cooking utensils. Setting the table will be a full workout. No buyer will ever complain about not having enough storage with this listing!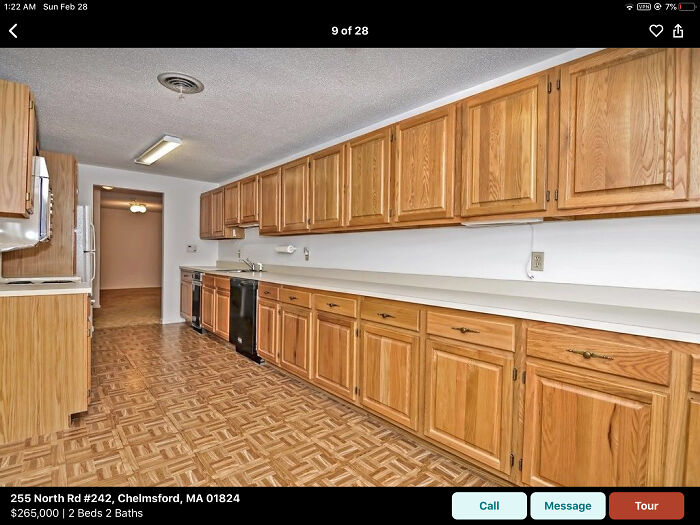 The "Brickiest" Brick House Listing
I'm sure you've heard brick houses are by far the best building material. In fact, when this seller had a custom home built he rejected any other material from the project entirely. This would explain the lack of the second floor.
Brick, brick, and more brick. There's more brick per SQFT than any other listing in the MLS, we guarantee it!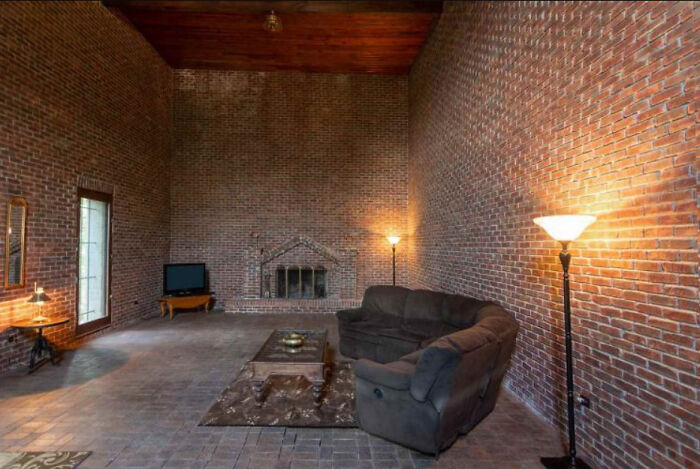 1984 Crocket & Tubbs Miami Listing
Are you as a big a fan mid 90's as this seller was? Never leave the 1984 Miami nightlife because it's now built into your home. Don't forget to wear your sunglasses, inside, at night.
You've got to know the rules before you can break 'em. Otherwise, it's no fun.
Wall to Wall Carpeted Indoor Pool
Success can be measured by the size of your pool, but no one has a pool anything like this listing. Be the first in your country club to boast an indoor pool with wall-to-wall shag carpet! It's also a safety feature preventing slip and falls of the elderly and children.