There's nothing more refreshing during your long day than sitting with a great batch of interesting and odd real estate facts and stories. We love to pass real estate related stories around the office that are off-beat, interesting and funny. This our list of 18 weirdest and most interesting real estate facts and stories!
1. The Most Expensive Listing In America Sold At Foreclosure Auction!
The most expensive listing in the United States, a 157-acre plot of land in Beverly Hills listed for $1 billion, actually sold for a mere fraction of that price ($100,000) at a foreclosure auction.
The views extend to Malibu, where Hard Rock Café co-founder Peter Morton's oceanfront house, designed by Richard Meier, recently sold for $110 million, the most ever for a home in Los Angeles County. Closer by, there are the Bel Air estate owned by late Univision chairman Jerrold Perenchio, the priciest home listing ever in the U.S. at $245 million, and the 100,000-square-foot gigamansion built on spec and called "the One" was asking $1 billion when listed.
Once asking $1 billion, The Mountain in Beverly Hills sold to its lender for $100,000–far less than the $200 million said to be outstanding on the property.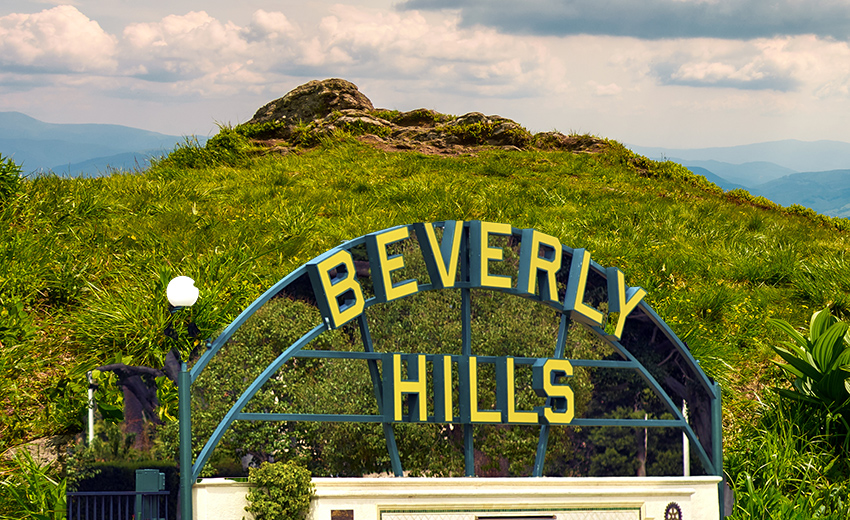 2. That's One Huge Treehouse!
The world's largest treehouse has over 80 rooms, 10 floors and has taken the builder over 19 years to build. Landscaper Horace Burgess bought the land outside Crossville in the early 90s. Burgess became ordained as a minister and began working on the project after he said God told him to build him a treehouse.
It took him about 19 years to build it with salvaged woods scraps and recycled metal. The structure spanned across several trees and was a tourist destination until the fire marshal deemed it a public safety hazard.
Burgess put the property up for sale in 2018.
According to Realtor.com, it was originally listed for $1.5 million.
3. That's One Huge Pile Of Treehouse Ashes!
The World's Largest Treehouse Burned to the Ground in Less Than 15 Minutes in 2019.
Glenn Clark, the most recent owner of the property, told local television station WBIR that he had no intention of tearing the treehouse down, had no idea what caused the fire, and was upset about its destruction.
Here's a good story about the The Life and Fiery Death of the World's Biggest Treehouse
4. Breaking Bad Pizza Toss!
Fans of the hit TV show "Breaking Bad" continue to drive by and throw pizzas onto the roof of building featured as Walter White's house.
"We've had pizzas on our roof. We've had pizzas on our driveway; pizzas until we're sick of looking at pizzas," Fran Padilla told NPR in March. Later in the interview she added, "I'll sit outside with a shotgun in a rocking chair. You know, like Granny from 'Beverly Hillbillies.'"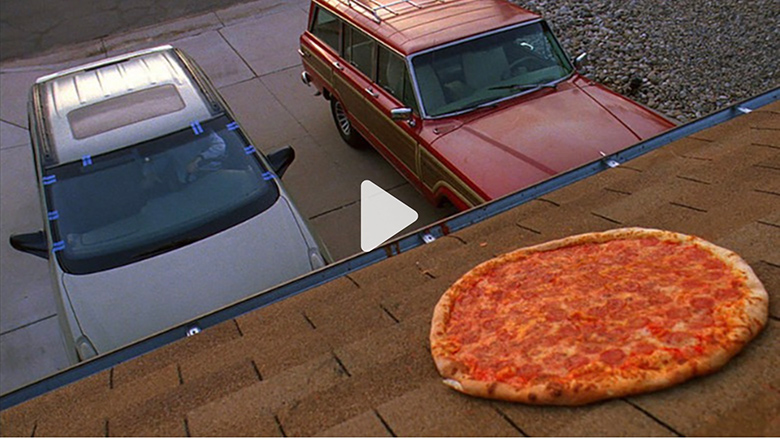 5. Get Yourself Some Secret Passages!
There's a company that specializes in building secret rooms and hidden passageways (one requires a chess board played in a certain combination to unlock)
Based out of Gilbert, Arizona, Creative Home Engineering was started in 2003 by Steve Humble, a mechanical engineer who left the medical device industry to start the company. Now the company has installed over 1,000 secret passageways around the world, and we're pretty jealous of every one of their customers.
6. Empire State Landlord Blues
The Empire State Building makes more money from ticket sales for its observation decks than it does from renting office space. How much more? If you have a NYTimes.com password, read the answer here, the rest of us will just have to wonder around all day trying to imagine the answer.
7. Buy ye' Castles On The Cheap!
There are castles for sale in France that cost less than a two bedroom apartment in Australia or New York, San Francisco, Miami and other US markets. Who says castles are only for Kings & Queens?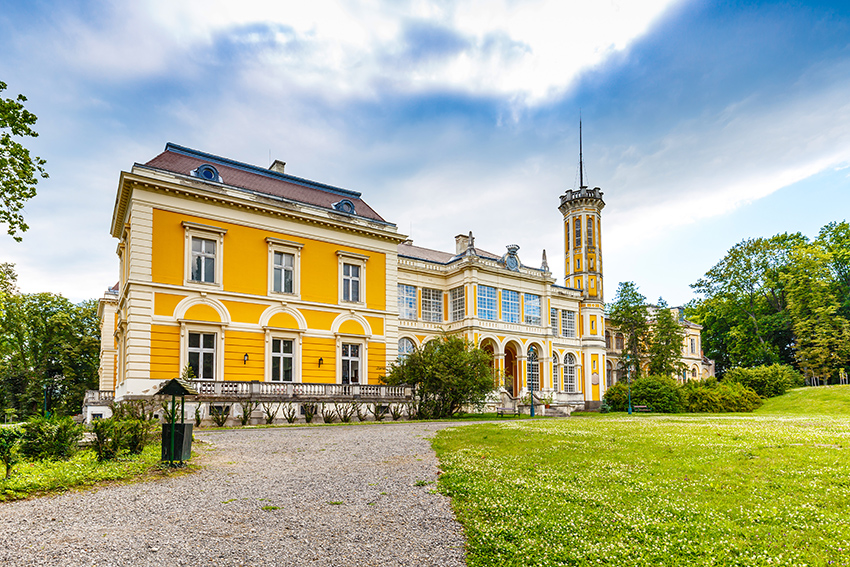 8. Your Open House Helps Agents More Than It Helps You Usually
Open houses are USUALLY opportunities for agents and brokers to meet new people, learn about their market, and prospect for new opportunities—but they aren't good for serious buyers or sellers. If you are an agent, we are talking about the other agents open house, not yours!
Open houses might be a better way for an agent to gain more clients than sell your home. "An open house does not sell the house," explains Jeff Peterson of Excel Real Estate Consultants. "Open houses are a tool for newer agents, or any agent looking to get more buyer clients. In my 15 years of experience, an open house consists of neighbors that are curious about the pricing or people driving by who stop by on a whim."
9. Freshly Baked Cookies Scent Doesn't Sell Houses!
Speaking of open houses, who can resist the alluring smell of freshly baked cookies? Turns out many home shoppers can! The old myth that making a house on the market smell like freshly baked chocolate chip cookies will sell your house fast is wrong!
According to a study done by Eric Spangenberg at Washington State University, complex scents like potpourri and cookies can backfire for open houses. Spangenberg also found that shoppers spend 32 percent more in stores with a simple orange scent rather than stores that used a mixture of scents. Another trick is to use the same scent at every open house so return viewers can create a connection with the scent.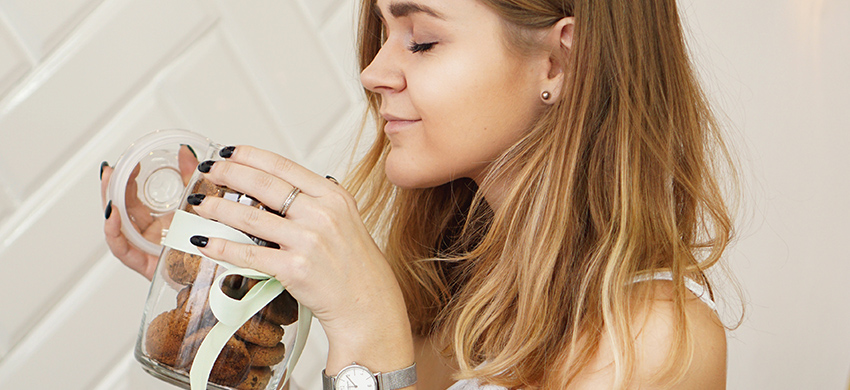 10. Town Built on Million Year Old Meteor
A Bavarian town named Nördlingen was actually built over 15-million-year-old meteor. An asteroid hit the town over a thousand years ago but, far from being pressured to leave, the locals started building a town on the remaining crater. You can still see the circular layout of the town to this day.

11. Vintage Mail-Order Houses Go Way Back
You might think that DIY tiny homes that you order online, or the recent "Tiny House" investing gold rush are the latest real estate trend, but that's actually far from the case.
In the 1900s, Sears started featuring a kit for making a house in its catalogs. The mail-order kit would feature the blueprint and all the pieces you'd need to build a simple house — many settlers who came to America and bought a plot of land would build this type of simple house on it as they settled into life in the new country.
According to NPR, between 70,000 and 75,000 people ordered houses from Sears this way by 1940. Some experts estimate that about 70 percent of Sears houses are still standing today!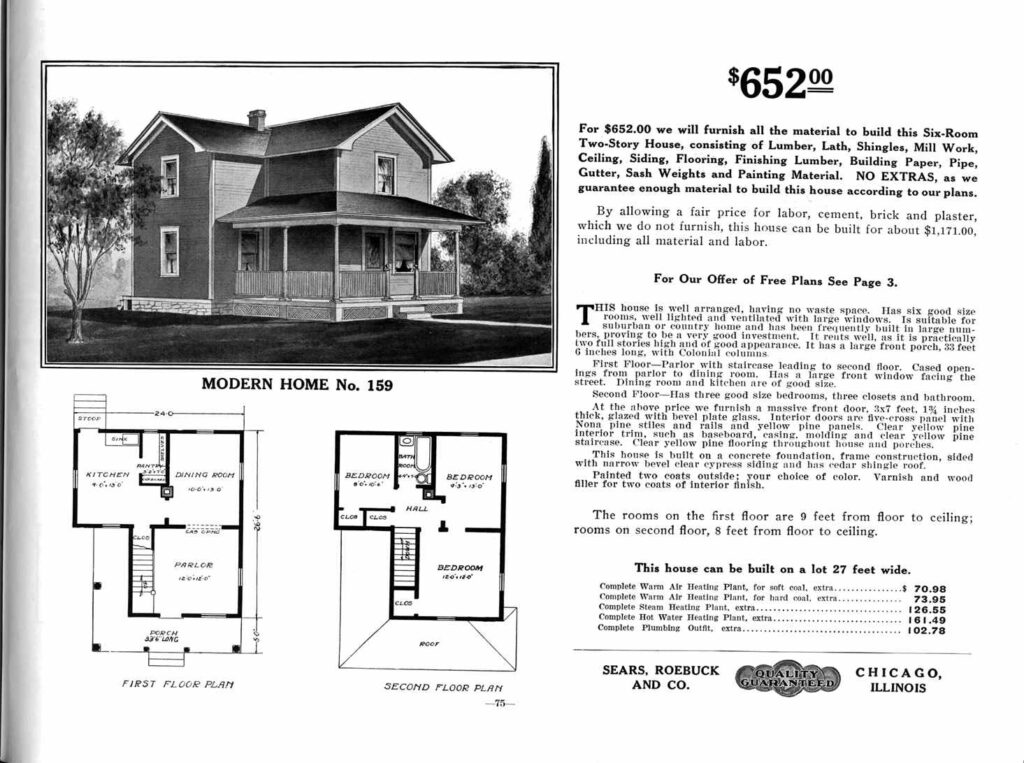 13. There's No Such Thing As Old or Vintage Homes In Tokyo
Speaking of Vinatage homes, If you've ever dreamed about buying a pre-owned house in Tokyo to save some money, you might have to rethink your plans.
Construction is such a bustling industry all over the country that nearly half the homes in Japan are torn down 30 years after being built. In fact, old homes that are typically revered in the west, are absolutely loathed by Japanese!
14. Sellers Are Watching & Listening To You!
Anyone with Wi-Fi now has an easy way to put security camera with microphones into their houses. It's so common now to see these cameras in people's home many people don't even notice them anymore!
Realtor Andrea Morgan says, "Many sellers have in home security and personal assistants (like Alexa) that can hear or record your commentary as you view the home." She suggests writing down notes and discussing comments for after you leave.
Note to self: Next flip, buy some cheap Blink cams to put in the house for showings.
15. That's A Famous Cliff!
The location of Tony Stark's mansion in Iron Man is the same cliff from Planet of the Apes where the Statue of Liberty is sticking out from the sand. You finally really did it. You maniacs! You blew it up!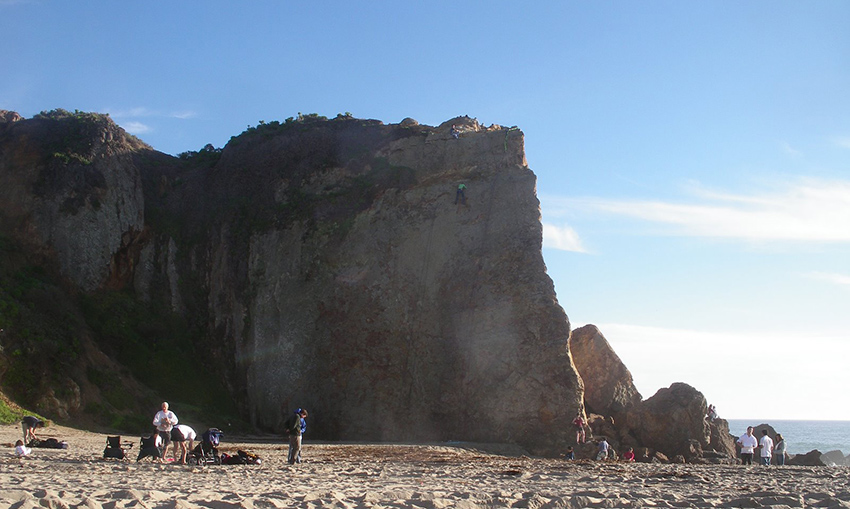 16. Are You A Member Of The Red Door Club?
In Scotland homeowners paint their front doors red when they finish paying their mortgages to tell others the good news.
Anyone local who owns a home knows about this custom — so, next time you're in Edinburgh, keep an eye out for homeowners who reached this important milestone.
17. Doorknobs Aren't As Germ-Ridden As You Might Think!
Worried about how many people touched that the doorknob? For centuries, doorknobs and knockers made of materials like brass, silver, iron, copper and aluminum — these materials kill bacteria and serve as natural self-disinfectants. No need to worry about who touched the doorknob on the way to the open house.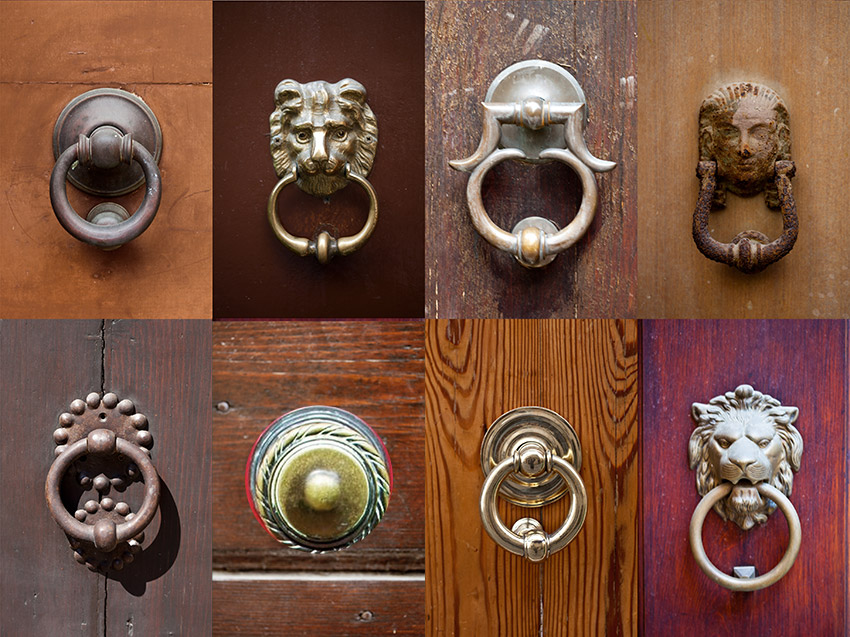 18. A Guy Bought A Home For A Paperclip!
How do you bargain your way into selling a home for a paper clip? Canadian blogger Kyle McDonald once did just that after making fourteen trades over the course of one year — first a paper for a pen and then a doorknob and, eventually, a whole house in Saskatchewan. McDonald's keen bargaining abilities earned him fame around the world!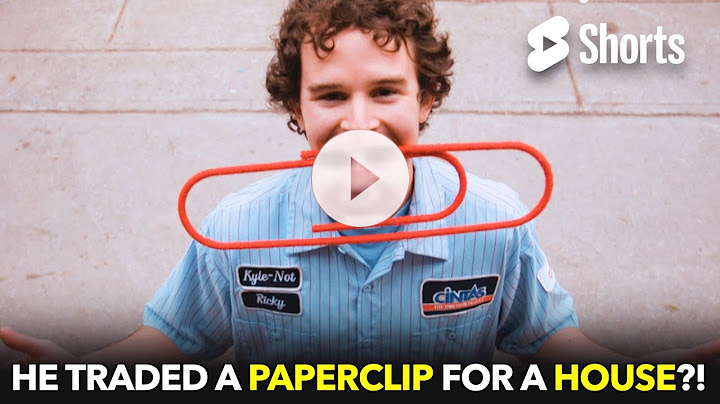 That's our list! Do you have an interesting, odd, or weird real estate related story you came across or maybe something that happened to you? Please share in the comments!