PropertyOnion.com has continued to ask for the stories of those who have purchased non-existent properties through Miami-Dade County tax deed sales. When we receive those stories, every person has a heartbreaking tale to tell.
These are stories that no one enjoys hearing or writing about, and they seem to be multiplying monthly. What makes these stories particularly disturbing is not the fact that the main victims are the elderly, minorities, and first-time investors. It is the fact that the instigator is the local government, which exists to protect the very people it is exploiting.
The Sale of Non-Existent Properties Continues
Throughout the past year, PropertyOnion.com has advocated for Ms. Angelia Levy, who used her entire retirement savings to purchase a property at a tax deed sale. Soon after, she found that the property did not exist, she would not be given a refund, and she is now obligated to continue paying yearly taxes on it.
PropertyOnion.com provided Ms. Levy with consultation, and we introduced her to Jeff Harrington of Harrington Legal Alliance. An in depth news article was posted on PropertyOnion.com that covered her tragic story. In the article, we asked others who have been affected by this scam to reach out to our team.
There was a brief hope that what had happened to Ms. Levy was a rare occurrence. However, it soon became clear that Miami-Dade County has an unknown number of properties that were never built but still entered the tax system.
If a person is unlucky enough to be the winning bidder on one of these properties at the Miami-Dade tax deed sale, they will not be refunded. They will also be obligated to pay all the yearly taxes or else be foreclosed upon.
A New Victim at Miami-Dade County Auctions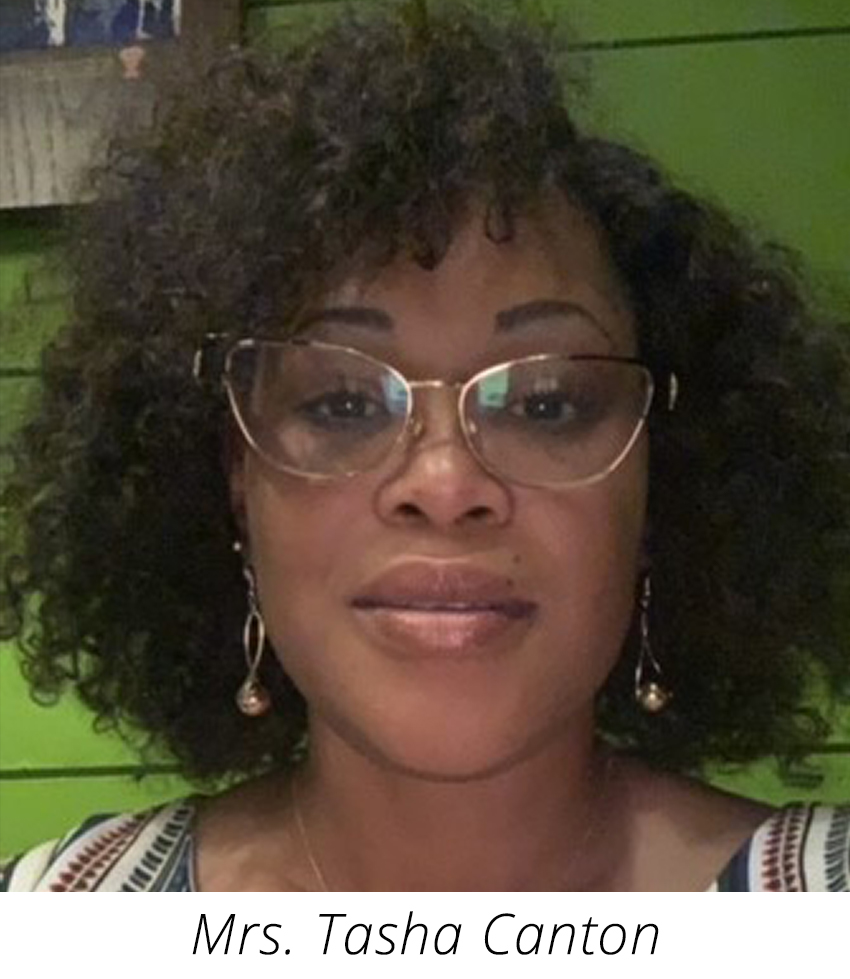 On July 29, 2021, our Customer Service Representative Lisa Southard received a call from Mrs. Tasha Canton, a relatively new investor. Lisa was familiar with The Terraces Condominiums that Mrs. Canton had purchased because she had called in the week prior about them.
10700 SW 108th Ave #C2 was listed as a 930-square-foot, 2-bedroom condominium and 10500 SW 108th Ave # B4 was listed as a 1,190-square-foot, 3-bedroom condominium. There was a third unit being auctioned off at the same auction, but Tasha and her husband competed against a very enthusiastic bidder. The bidding went back and forth for some time, and eventually Tasha's husband wanted to stop.
The third unit was won by the competing bidder, and Tasha assumed she was now the proud owner of two out of the three condominiums. The last time Lisa had spoken with her, she was at the bank, triumphantly paying the remaining 95% of her bid.
When Mrs. Canton called PropertyOnion.com again, her tone was frantic. Standing outside the complex with a locksmith, certificate of title in hand, she could not find either unit. Several things were not right.
The first concern was that the unit numbers at The Terraces Condominiums were not formatted at all like the auction listings. The units at The Terraces Condominiums were set up as 200, 201, 203, etc. and not C2 and B4.
We checked the addresses on our database. The listing showed the same unit number that she had on her certificate of title from Miami-Dade County. Lisa recalled speaking with Angelia Levy a few weeks prior and realized once again Miami-Dade County sold another property that simply doesn't exist.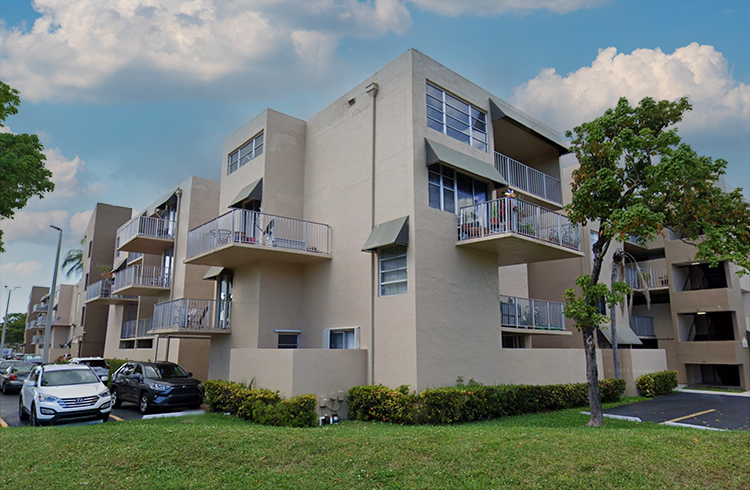 Knowing what had likely happened and not wanting to alarm her, Lisa recommended that Mrs. Canton go to the main office and speak to the property manager. With Lisa standing by on the phone, she walked straight to the office to inquire about her condominiums.
The office administrator at the The Terraces Condominiums was kind and understanding and seemed genuinely troubled by Tasha's plight. She said that another person had stopped at the office a couple days prior who had also "won" a condominium that did not exist. Instantly, Tasha remembered the third condominium she had been in a bidding war over. She wondered if it was her competing bidder who was now in the same situation.
The administrator at the office pulled out a blueprint to attempt to get an understanding of what exactly Tasha had bought. While unit B4's location was completely indecipherable, C2 was clearly a small laundry room. This was a far cry from the 2- and 3-bedroom condominiums that had been listed by the county.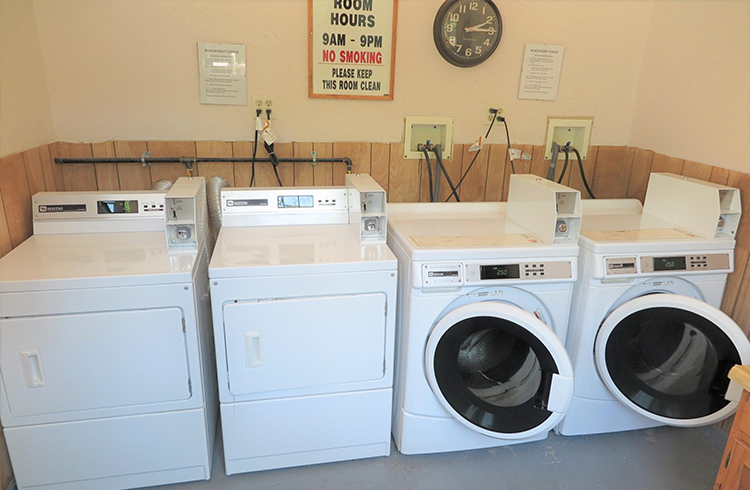 As the laundry room was not locked, Mrs. Canton dismissed the angry locksmith, realizing she was now stuck in an awful investor cautionary tale, the type you might read about on a site just like this one.
A Story of Investor Dreams Turned Into Despair
Tasha Canton was new to this niche in real estate investing. She owns only one other investment property, and she is still learning the industry and finding her feet. She was confident in purchasing the properties listed for auction in Miami-Dade County because she says, "More than less, whatever I'm being shown in black in white, that's what it is."
While her current career is project management and her husband works in car auctions, they both had well-laid plans for fixing and flipping properties. Business slowed down substantially for them during the 2020 COVID-19 crisis, and they were working ambitiously to catch up to where they once were.
In the summer of 2021, they decided to put their savings on the line in what Tasha refers to as "jumping out on faith." They hoped to buy some condos, run Airbnb rentals, and capitalize on Florida's substantial tourism and vacation demographic.
After this horrible setback, with over $20,000 dollars lost to this nonexistent ghost property she bought at the Miami-Dade County auction, the family is left with no savings and no investment property. What was meant to be the first step in a journey to financial independence is now a hardship that has completely and totally devastated them.
"I can't stress it enough, when you save your money and you jump out on faith, to see what you can make of this, and it just so happens that you buy something, and it does not exist…. it's almost as if I just walked outside and I just threw my money in a pile of fire."

Tasha Canton, Miami FL
Will Justice Ever Be Served?
The PropertyOnion.com representative that Tasha spoke with put her in touch with The Harrington Legal Alliance. In the weeks after, Tasha and her husband followed the same steps that attorney Jeff Harrington advised Angelia Levy to follow. She called the Miami-Dade Tax Deed Department and explained the situation, and asked to be refunded for the non-existent property for the record.
The Miami-Dade representative Tasha spoke with, acknowledged there were other recent calls from investors with the same problem. This admission alone confirms the Miami-Dade County Tax Deed department is aware of this ongoing issue! In addition the rep said there was nothing she can do to help her or the others that bought these non-existent properties.
The office at The Terraces Condominiums has a thick folder on the sale of non-existent condominiums such as Tasha's and has stated they are pursuing their own legal action.
Tasha must now join Angelia and others in a class action lawsuit against the county.
With her dreams of real estate investing on pause for now, Tasha continues her regular job, and her husband continues his work with car auctions. When asked "What would happen if someone bought a car at your auction and it didn't exist?" he responded that obviously the buyer would get a refund.
"You can't sell a car that doesn't exist," he says. A reasonable answer, one would think, but perhaps reason is a commodity in short supply in Miami-Dade County offices. Whatever the case, it will continue to be a long legal battle for Tasha Canton and Angelia Levy. But in the end, we hope that justice is restored and the sale of non-existent properties at Miami-Dade County tax deed sales is permanently stopped.
---
Have you purchased a tax lien certificate or tax deed for a property that doesn't exist? We believe it is a deceptive and unfair practice for Miami-Dade County to raise money in this way…repeatedly. PropertyOnion.com is putting together a class action lawsuit to stop this unconscionable conduct. Please contact Harrington Legal Alliance at [email protected] or (561) 253-6690 to be included in the action.