A prominent Lake of the Ozarks real estate agent and self-described "cheer mom" has been arrested for allegedly trying to put a hit out on her former mother-in-law.
Leigh Ann Bauman, 44, was recently charged with conspiracy to commit murder in connection with the alleged plot to kill her former mother-in-law because she was convinced she was causing a strain with her relationship with her daughters, the Daily Beast reported.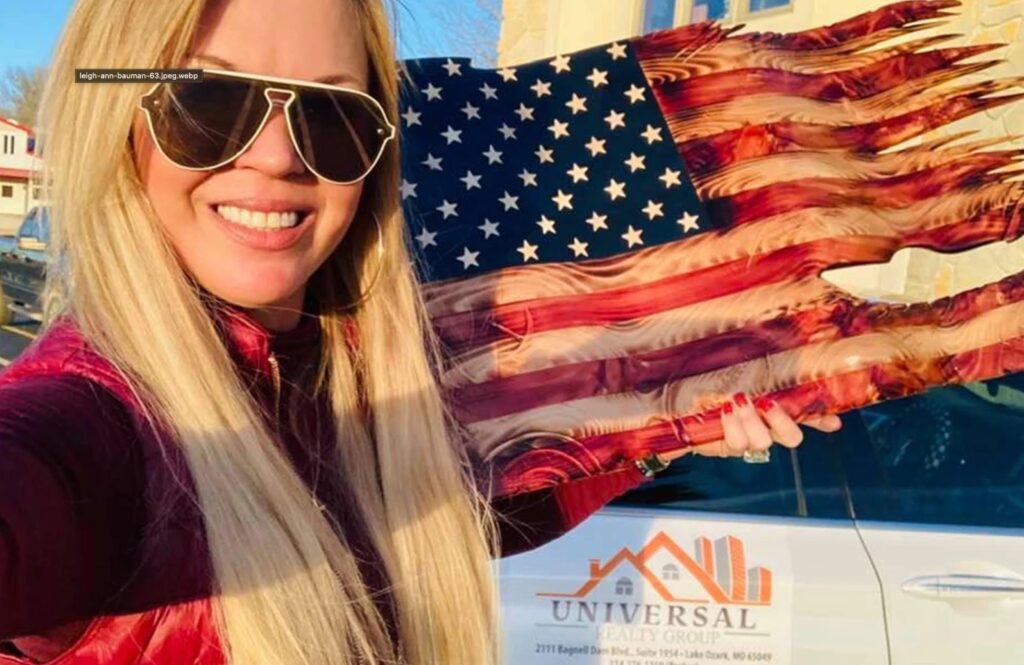 The world-record-winning power boater from the Lake of the Ozarks was allegedly preparing to pay $1,500 for the hit in March by asking a pal for leads on a possible hitman.
Bauman had recently made headlines in October 2020, when she and Chris Reindl set world records for the Union Internationale Motonautique fastest time around Catalina Island from Huntington Beach in California in their 24 foot Reindl Powerboats, LLC in the 30 feet and under class.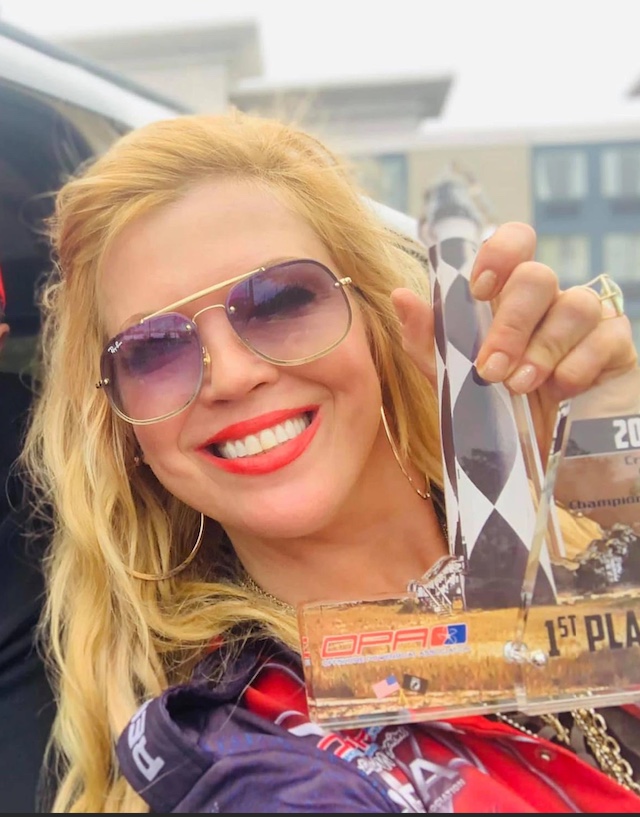 Bauman was recorded discussing the scheme, according to a press release from the Camden County prosecutor's office. She was given multiple opportunities to change her mind when asked by a witness-turned-informant if she was sure she wanted to carry out the killing, prosecutors said, but she moved ahead with it, at one point acknowledging that she was a Christian but noting she could always ask for forgiveness later.
Authorities said they heard the witness's recording of her conversation with Bauman and, while hard to hear, the events she depicted "appeared accurate."
On the recording, Bauman can be heard describing the text to her daughters saying "your grandmother will die." In the recording, Bauman says "I fucking threatened her." 
Troopers paid Bauman a visit at her home. When the troopers told Bauman why they were at her residence, documents say, she "gasped and blamed everything on the witness." Bauman allegedly stated the witness was a "hustler" and was trying to get money from her. Bauman also claimed she was just venting about her mother-in-law to the witness and that the witness came up with the plan to kill her mother-in-law using hitmen.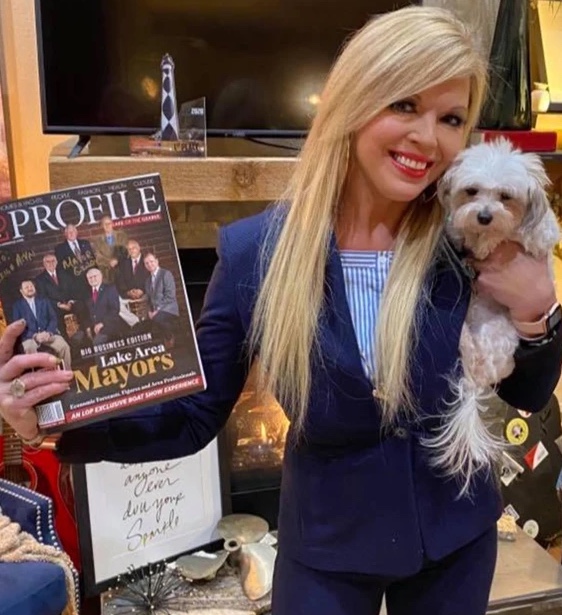 Troopers said they had trouble keeping Bauman on topic while they were interviewing her. At one point, she asked if she needed a lawyer, made a call and no one answered then she called the Lake Ozark Mayor while on speakerphone. She went on to tell the troopers that she "had lunch with the Mayor earlier in the day and informed him about what was going on."
During the phone call, Bauman told the Mayor troopers were speaking to her and asked the Mayor what she should do. Documents say the Mayor told Bauman to "tell the truth and she would be fine."
Documents go on to say Bauman told the troopers that she had an appointment to get botox injections and the troopers responded saying she would need to cancel the appointment, but she refused. Then Bauman ended the interview to go to her treatment and told the troopers they "needed to talk to the witness since she was the one who caused this to occur."
When asked if she agreed to get $1,500 out of the bank to pay for the hitman, Bauman said she did not, however, that night she had a couple of glasses of wine, "so she does not necessarily remember."
Bauman allegedly sent one of her daughters a chilling text message days before her arrest stating that her "grandmother would die."
When the children told their father about the text, documents cited by KRCG said the father confronted Bauman, who replied that "she just meant [the grandmother] was old and was going to die."
But her alleged plans unraveled when her 40-year-old friend contacted her lawyer, who then alerted police, the Daily Beast reported.
When troopers came to her residence, Bauman "gasped and blamed everything on the witness," according to KRCG.
Bauman allegedly said the witness was a "hustler" who was trying to get money from her, adding that she was just venting about her mother-in-law and that the witness hatched the plot to have her former mother-in-law killed.
Bauman, who describes herself as a realtor, an artist, an entrepreneur, and a "cheer mom" on her Facebook page, frequently posted online about her "track record of success." While she was most well-known as a realtor, with nearly 20 years in the industry, she also apparently set a world record in a boating race last year. Her LinkedIn account also mentions work in pharmaceutical sales and an acting and modeling career, with appearances on Days of Our Lives and in Nike commercials.
Bauman's trial for the murder conspiracy charge is set for February of 2022.
Since bonding out of jail for her conspiracy charge, Bauman has been often seen publicly around the Lake of the Ozarks community.
Bauman is prohibited with contact with her children after her initial legal run. However, a gift to her children that included a reference to Bauman in the greeting has her in legal trouble again.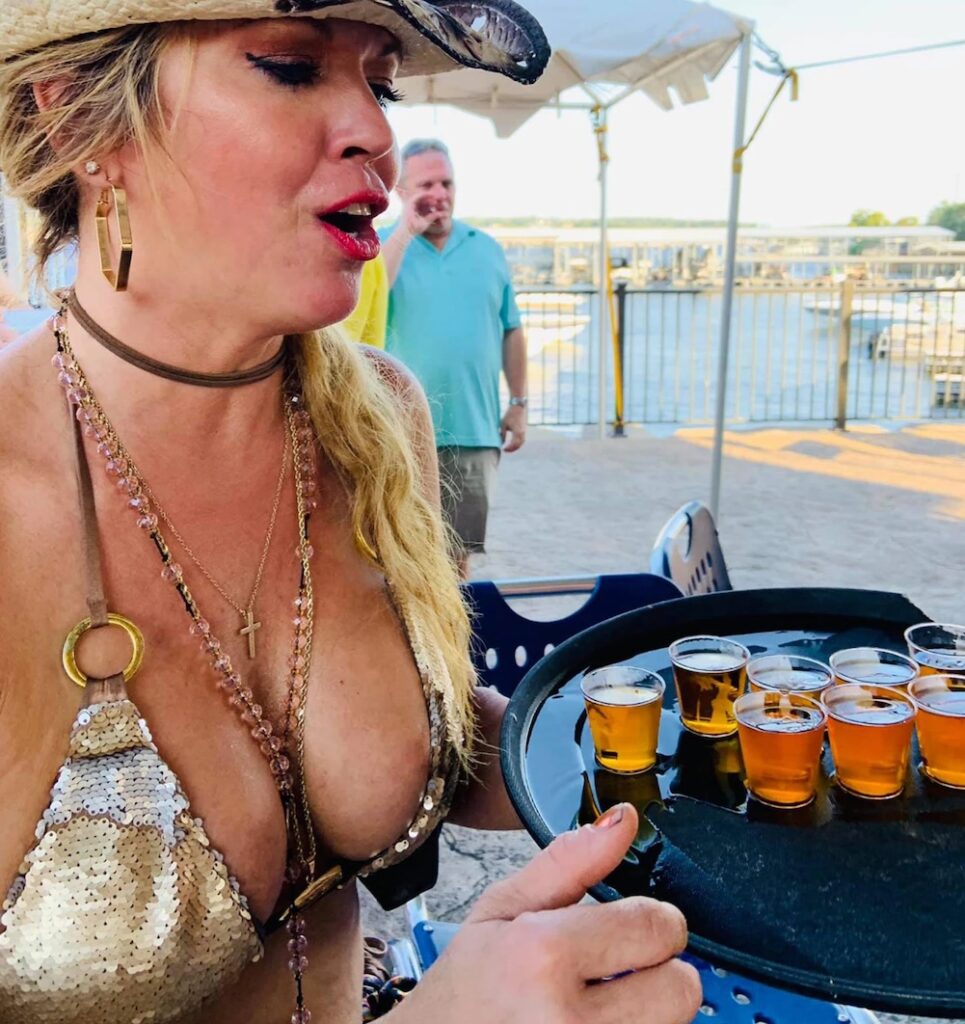 Bauman, whose case made national headlines, was notified of the active warrant for her arrest on Thursday, stating that she had violated a child protection order. The probable cause statement for Bauman's arrest alleges she ordered gifts to be sent to her daughter for her 14th birthday. According to the document, the order was for 23 balloons, 3 large balloons, a "snack attack" candy bouquet, and a $30 Starbucks gift card.
Notoriously busy, the former real estate agent is currently moving out of her house and says she has started working on a degree from Columbia College in Fine Art.
Bauman's trial for the murder conspiracy charge is set for February of 2022.