How to Make a Proper Home Office or Classroom in Your Next Flip
Thanks to 2020's unprecedented global pandemic, there's a new item on many homebuyers' criteria list — a proper home office and/or classroom.
Remember back in March 2020 when governments and companies started to close their physical offices? Everyone scrambled to find a quiet corner in their home to set up a makeshift home office. Parents suddenly adding "facilitating learning" to their already busy schedules had to find a suitable teaching area. And remember how we all thought it would die down in a few months, and we would return to normal?
It didn't. This is the new normal.
While the rest of the world struggles to adjust to the new reality, savvy investors see a real opportunity to separate themselves from the pack by adding a proper, dedicated home office or home classroom to their next property flip.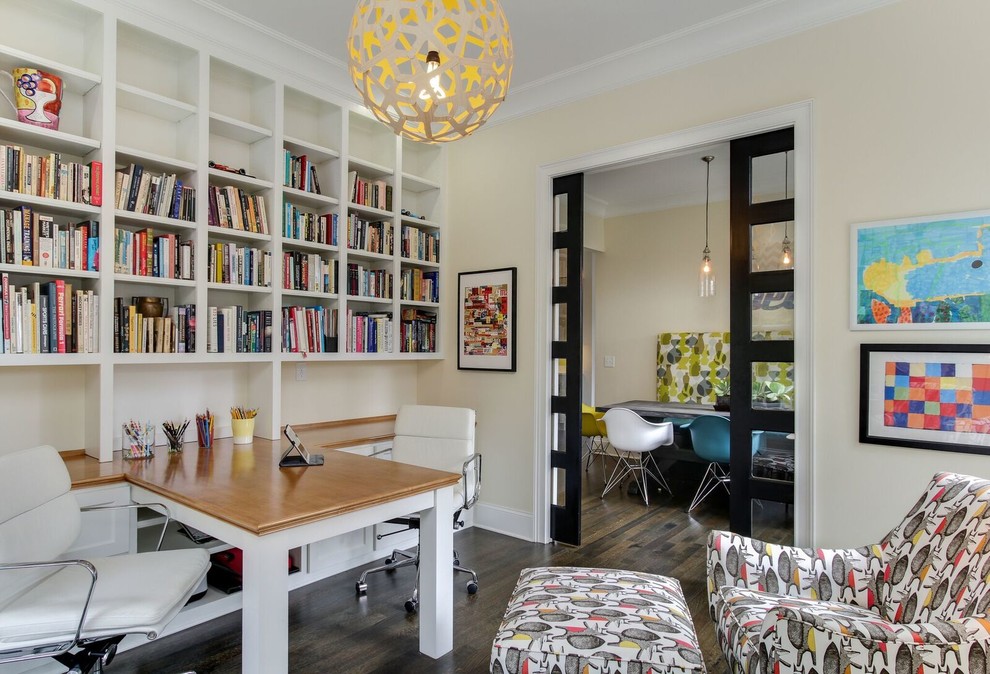 It's true; any spare room can be converted into a home office or classroom. If all you want is enough space to add a desk and filing cabinet, you can use anything larger than a broom closet. While that might work for someone who uses the office as a place to create a home budget or trace their family lineage, is it really suitable for the professional who finds themself performing their full-time office work at home?
Property Investors are keenly aware of this shift. Some house flip experts are actively targeting this emerging market, converting their investments into family homes with practical offices and virtual classrooms.
Below are some considerations for creating a dedicated home office or classroom in your next house flip.
1. Maximize Your Space
The home office is not an afterthought; it's your unique value proposition. That means you can (and should) maximize the space you have to the fullest. While bigger doesn't mean better, the last thing you want to do is recreate an office cubicle. If you want your property to fetch a premium, you have show buyers value, and something "Premium" worthy!
2. Add Natural Lighting
Large windows are a great way to showcase this home office or classroom. There is no comparison to natural sunlight, and its benefits cannot be underestimated.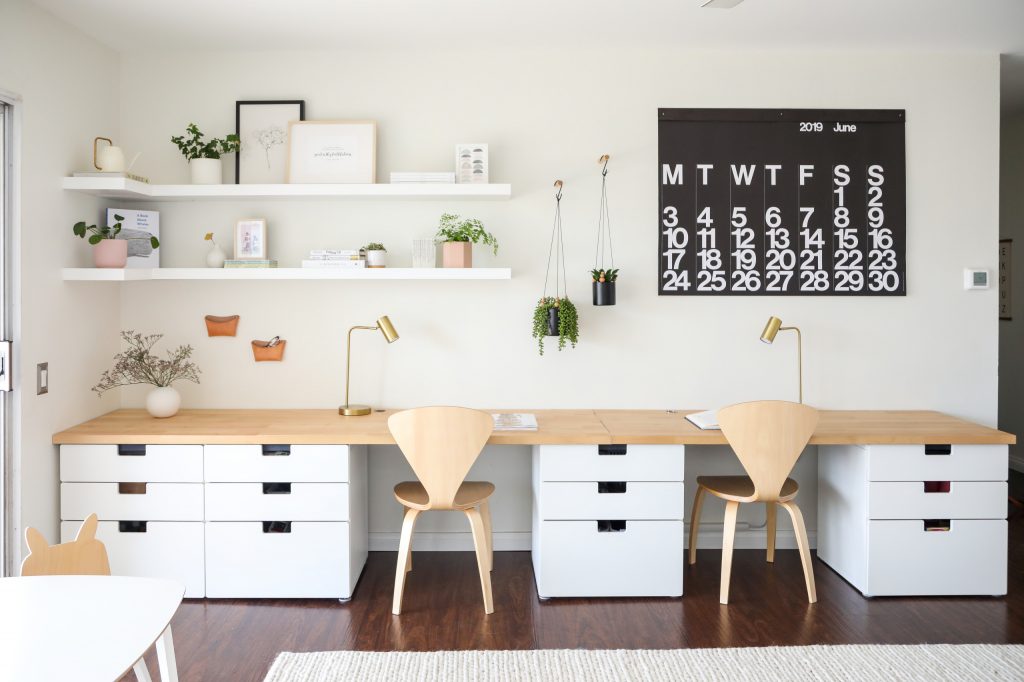 3. Don't Forget About Privacy
The remote worker is in a constant battle with their household environment. Kids, dogs, vacuum cleaners — that's a lot of noise. It's essential to be able to tune out all of these distractions when in work mode.
Adding caulking between spaces in the drywall, extra insulation, and a solid door will go a long way toward keeping background noise where it belongs — out of the office. And of course, no home office is complete without a good lock.
4. Remember the Wiring
Is there anything more frustrating than trying to find a spare outlet in a home office that was previously a bedroom? When you're flipping a home, this is your chance to get it right. You can never have too many electrical outlets available in a proper home office. It's worth the extra couple hundred to set up a few more outlets.
Don't forget the phone, fax, and network access points. Wireless networks are more suitable for home, but the professional remote worker is likely to rely on hardwire connections. This subtle attention to detail is worth more than the sum of the components. It's real value to any potential buyer and a way to maximize your returns.
5. Stage the Room Properly
Prospective buyers look for spaces where they can easily visualize themselves. This is a room that they will inhabit for somewhere close to 40 hours or more every week.
Help them visualize the space by staging it as the perfect home office. Furnish the room with a professional desk and comfortable office chair. Use greenery to give the room extra life.
Help Your Flip Stand Out from the Crowd
This pandemic has undoubtedly made life more complicated, and investors have been forced to develop new and creative techniques to continue growing their businesses. Adding a dedicated home office or classroom to a flip is just one of the innovative angles some investors are using to stand out in this ever-changing landscape.