As an investor it is critical to build your network of resources.  How else are you going to grow your portfolio? Where can you find local, trustworthy people that can potentially make you a big success? There is no better way of doing so than going to your local REIA meetings or Investor meetups.  Find a real estate investor meeting with a group you like and go to all their meetings.
Find Your Local REIA and go to their Meetings
REIA is an acronym for Real Estate Investors Association. Many cities and counties will have numerous REIA groups that will put together various local networking events. These meetings are generally held once a month at a local venue for people to come and share business tips, ideas, knowledge. It is the goal of these meetups to connect local investors, agents, wholesalers, buyers, and sellers with each other. A Few times per year active REIAs will have larger events and training seminars as well.
If there's any group that you need to belong to, it's your local REIA (Real Estate Investors Association). REIAs are nonprofit, however, you will quickly see many vendors there pitching their products.  No reason to buy anything unless you have money to burn or absolutely want to.  REIA is a national association and there are many chapters in each state, sometimes multiple chapters in each county.  Use the REIA locator tool to find the closest group to you on their site.
Find Local REI Meetings on Meetup.com & Facebook Events
Popular places for finding a good real estate investor meeting is Meetup.com & Facebook events.   A quick check in your Facebook feed should show a tab called "Events" on your computer. Click this and you can filter down for keywords like "Real Estate", "Investor" and "REI" to show you a list of upcoming events.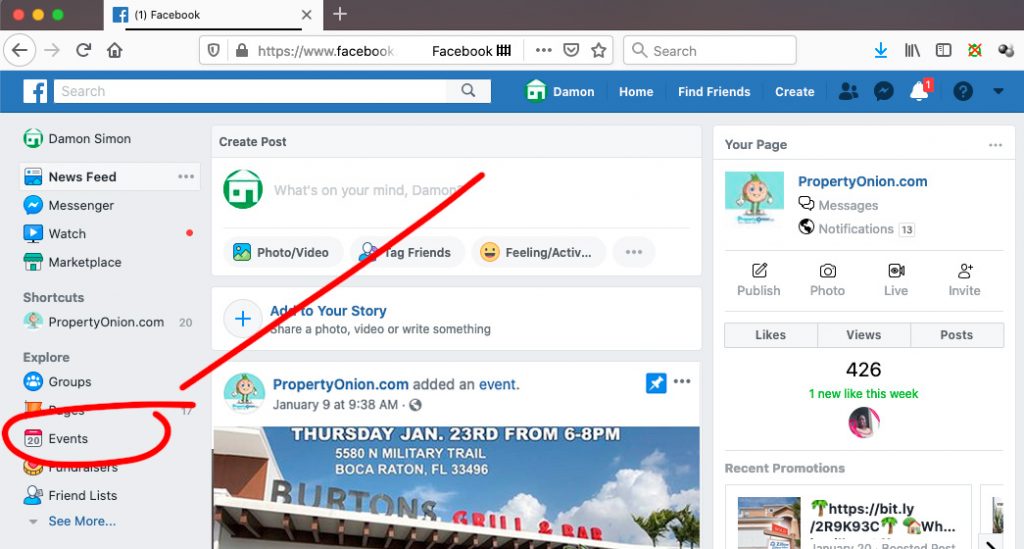 For finding events on the Facebook app on your phone just click on the "hamburger menu" in the bottom right bar and you will see the "Events" link there.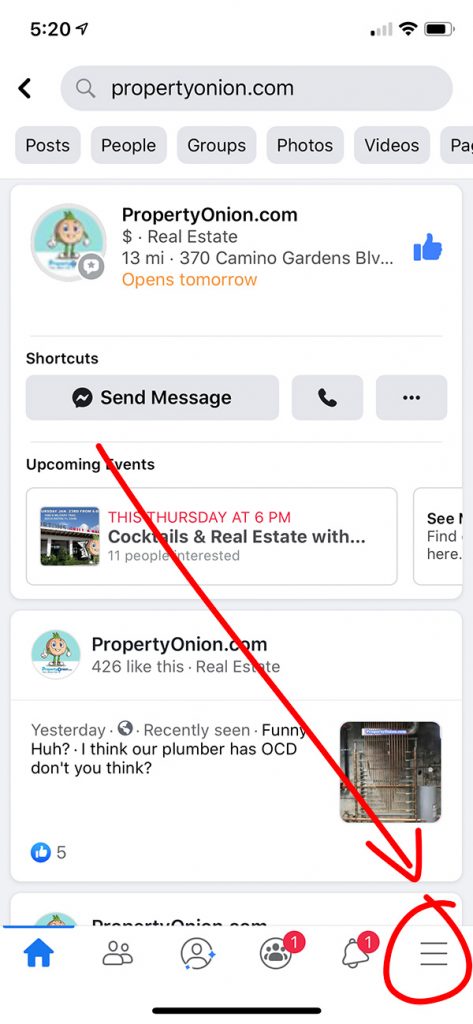 Meetup.com is still more popular with REI (Real Estate Investor) groups and is a great way to see many upcoming events in your area.  To find REI meetings on Meetup.com (like our monthly REI meeting) simply type "Real Estate" in the search bar at the top of their page. Be sure to next select the radius around your zip code you want to search, we would suggest leaving it at the default 25 miles at first.  If you don't see any results, try upping the mile radius to search in until you find some meetings.

Why is Going to an REI Meetup Important?
REI meetups are a great way to learn more about your industry from experts who have been in the real estate arena longer than you!  An experienced investor may be able to steer you away from pitfalls you may run into and can give you good advice of deals to pursue and deals that may not turn out the way that you hope for, especially when bidding at county foreclosure auctions. A seasoned investor can help you find you a buyer or seller for a property or recommend a local business for supplies or contractors to help you with your renovation project.
REI meetups will give you the platform to plug your business to your local community, many different business owners from the real estate community will be there to hear what it is you do and have to offer,  or an investor who is interested in a property that you might have or are looking to buy may be very interested in talking to you about connecting to facilitate a deal. 
Going to REI meeting can help build your confidence, it is always important to keep learning and improving your skills to become a better investor. You will meet a lot of knowledge people at these REI meetings who will be able to teach you small details you might not have known or broaden your insight into something you thought you already knew about. With a greater knowledge base about investing your confidence will grow. It's also a great way to learn how to make money in real estate with no money or very little, odds are some of the people have done deals like this.
Find the Right Meetings for You & Go Consistently!
Some REI groups are more active and more serious than others.  You will quickly find that out of 5 groups that meet more than a couple of times a year maybe one or two will have worthwhile meetings.  Many of these REI groups are only there for the founders and their partners to make a quick buck off the attendees.  A good REI group will have two-hour meetings, usually with some sort of presentation on a real estate investing topic followed by networking.  If you find yourself being pressured into an expensive weekend Real Estate Bootcamp, you went to the wrong meeting and cross that group off your list!
It's all about planting the seed and watching it grow.  Not every time you go to an REI meeting are you going to do some business or meet someone that can help.   It is about taking the time to cultivate relationships that can flourish into something worthwhile. Therefore, it is strongly recommended that you attend the same group's meetings monthly so that your face becomes known and you build credibility with your fellow Real Estate investors. 
To summarize the true value of how important going to a real estate investor meeting is, here is an excerpt from a member who is an avid attendee of REI meetups. "One of the best actions I took when I began my real estate investing endeavors was to attend as many REIA Meetings as possible. REIA Meetings will give you the opportunity to learn, grow, network, and build relationships with all types of real estate professionals in your local market! Most importantly, REIA Meetings can help you take your real estate investing business to the next level. You'll meet potential business partners, investors, cash buyers, sellers, private lenders, agents, wholesalers, mentors, and all types of real estate industry professionals!" 
Propertyonion.com leads an informal "Meet & Greet" style real estate investor meeting each month called the "Cocktails & Real Estate" group in Palm Beach, click here for more details.