The Monthly Peel – Halloween Edition
Interesting stories, tips & tricks for real estate investors.

Use Scope of Work Templates to Increase Profits
Every successful rehabber will have their own framework for evaluating the scope of a possible deal and estimating rehabbing costs. The framework involves breaking up the property into functional components and then evaluating each of these individually and in detail. To be a successful real estate investor and flipper you should understand what the project's "Scope of Work" (SOW) is, and how to plan for it based on its location. Keeping your own scope of work template helps you keep it all organized job to job. We have added both some great Scope of Work examples, and Scope of work Templates for our members to use in the REI tools admin in our site. A "Scope of Work" basically just gives an overall picture of what needs to be done to complete the project for you and your Contractor. See what you need to know with our in depth SOW article & tools.
And our 10 Funniest Real Estate Video are…
… When the real estate agents get desperate, things get funny. Here we have our 2019 to date count down of funny real estate videos. These all made us laugh out loud and we know they will get you chuckling. Watch the 10 Funniest Videos Here (we previously sent an email with bad links, fixed it this time, we swear!)
Spider Attack at Palm Beach Tax Deed Property
You know how that nursery rhyme goes, I'm sure? Our #1 investor & reader who just happens to be our founder Tony Stern, sent us this cautionary tale about scouting out land properties at the Palm Beach Tax Deed Auction. There are many properties you end up walking and it's easy to forget that here in South Florida and there are monsters lurking in the tropical undergrowth. His contractor and agent were scouting this piece of land going up for tax deed sale and CHOMP the contractor almost loses his arm and ends up at Urgent Care with a rotting arm. Read his first hand account of the horror now!
Rehabbing a Fix & Flip: The Beginners Guide
The art of rehabbing a fix & flip home can be a very generous income opportunity, as long as you are taking the right precautions. Each home investment is going to come packed with its own separate considerations before you can make a move on it. If you don't take the right factors into consideration it can complicate the entire process, & severely impact the profit you were hoping to achieve. Like any great opportunity, take the time to plan, & make decisions in accordance with what is compatible with your schedule. Consider whether you have the time to make this a full-time commitment, or something you will be working on, on the side. If you are new to Fix & Flips, read this beginners guide to fix & flip now!
Is the "HOA Play" Strategy Legal?
We previously released a tutorial e-book and article called The HOA Foreclosure Playand a reader rightly brought up in the comment section the legality of this money making strategy in the face of Florida Statute § 697.08. The HOA Foreclosure Play detailed ways to buy Association Foreclosures at the county foreclosure auction and rent it out while other superior mortgages still have not foreclosed. So rather than dance around the issue we asked our preferred in house Legal Eagle Jeff Harrington of Harrington Legal Alliance to write a legal opinion on the topic to publish on our site. – read the legal opinion now.
What is Reverse Wholesaling Exactly?
Most of us know what "Wholesaling" is in Real Estate, but there's a trending method called "Reverse Wholesaling" here in Florida now. Reverse wholesaling is similar to real estate wholesaling, but the steps taken are in reverse order. Instead of finding the distressed properties first, you find the potential buyer, or buyers, first. There are many people in the real estate market who are looking to become investors or landlords, and they're interested in buying the properties that you will find for them. read full report on Reverse Wholesaling here.
Almost half of U.S. Real Estate is infested with….
….GHOSTS! While you may think haunted houses are simply attractions you walk through around Halloween, maybe it's time to consider the possibility that you could be surrounded by spirits in your day-to-day life. In a Realtor.com survey of 1,067 people in the U.S., a whopping two out of every five said they've lived in a house that was possibly haunted, if not definitely. That's roughly 40 percent of the property market! Before you buy a house with a poltergeist read this now!
---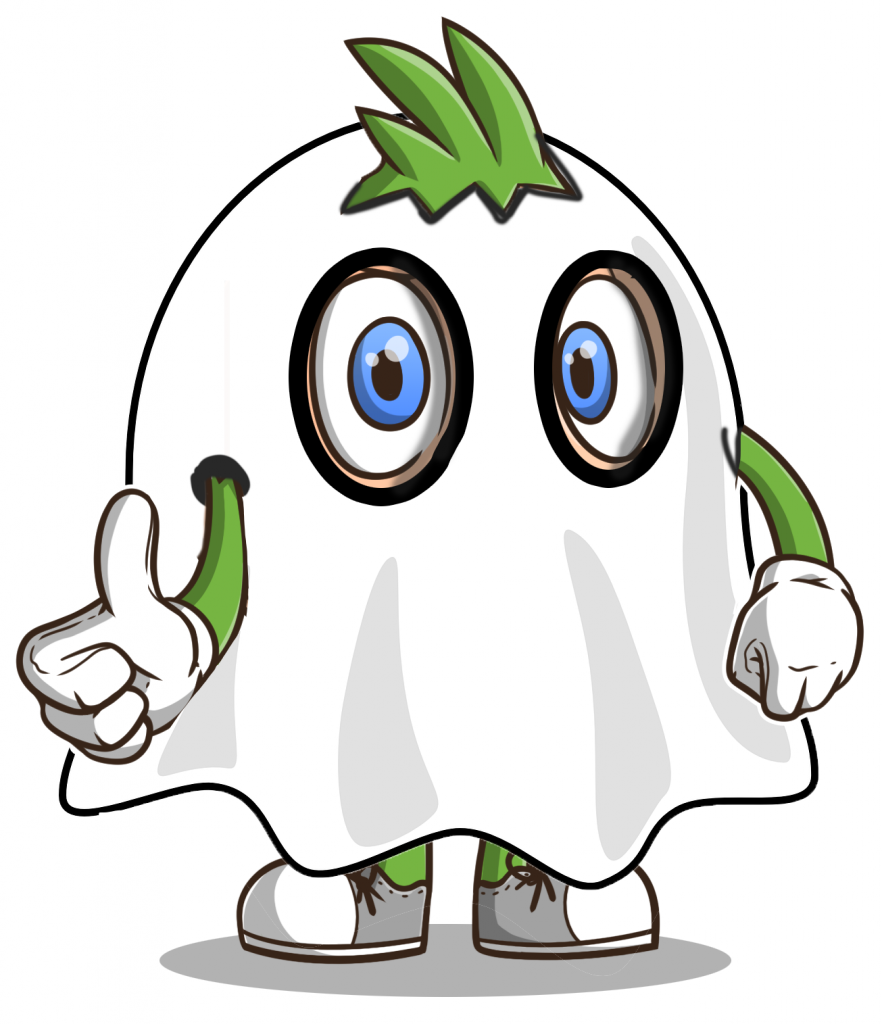 So happy you read our email, how'd you like it?

If there's anything you liked or didn't like about this email, please leave comments below and let us know! We would love to get some ideas of what you might be interested in reading about in our next issue. If we pick your topic we will give you a $25 Amazon.com gift card as a thank you for the idea!

Sincerely,
-Rooty
Official PropertyOnion.comMascot