The Monthly Peel – Thanksgiving Edition
Interesting stories, tips & tricks for real estate investors.

Do your Own Free Lien Search!
Plowing through the auction lists even with the magnificent tool that PropertyOnion.com is, pulls up more properties than any one person can handle in terms of research. Even though the website offers an inexpensive $45 Title Search Report, you should be able to cut down on the number of reports that you order by eliminating the properties that don't meet your own personal criteria of title encumbrances. A "Title Encumbrance" is anything that attaches legally to the title of the property like mortgages, other liens, and judgements. Learn how to do your own Free Property Lien Search to save money in the future.
The full article is here, but it's just an introduction to the idea. I decided to share the exact process step by step FOR FREE with our PropertyOnion.com premium members. So I have written an eBook here, and made a hands-on video here for our members showing exactly how to perform this simple 'Pairing' method.
The Holiday Slowdown is Here, Now What?
Thanksgiving marks the beginning of the official "Holiday Season" each year. With this traditionally a second official beginning is marked as well, "The Holiday Slowdown" in the real estate market. Many of you that are realtors will have number of showing dip to almost nothing, and many of us investors will get frustrated that no one else seems to be working. This is a great time to move past the negatives and focus on something positive in your business. Begin to think about the goals you set for this year and where you will end up. Plan for next year's goals and business strategies. Allow this forced downtime to bring some much-needed rest, relaxation and reflection and enjoy those close to you!
How to Save Big with a Flat Fee MLS Listing Service
Although controversial in Real Estate Agent circles, there's a way to save skip hiring an Agent and still list your house in the MLS. No, you don't need to take a real estate exam, you can just use one of the many Flat Fee MLS Services that are available today. These services charge from $99 to $299 to simply insert your property into the MLS so your property gets all the attention of a regular listing without the 3% listing agent commission. This way of doing a self-directed sale can be tricky, but don't worry, we created an in depth Flat Fee MLS tutorial for all.
Should you Hire an Agent or Sell Your Flip Yourself?
You bought that great deal at auction using our advanced foreclosure search tools. You want to keep it a great deal after you have bought it at a great price. Do you sell it yourself, FSBO, or employ a real estate agent to sell it? We lay out the options you have, and the pro & cons of selling a property on your own here.
Real Estate in the Digital Age
Holding a finger into the air you can easily feel the winds blow toward "disruption" in the typical real estate model as everything is moving toward automated digital sales and transactions. It feels as if this is enabling the consumer to have more control over their own buying and selling than ever before, hopefully this proves to be a good thing and not another real estate disaster in the making. This quick read introspective hits the nail on the head.
Top 10 Funny Memes for Thanksgiving
When Thanksgiving comes many people get anxious depressed or worse, have nothing to do but a load of work, especially those of us in real estate. So we asked some members for their funniest holiday themed memes they have been laughing at all week. This Top 10 Funniest Thanksgiving Memes list is sure to keep you laughing all weekend!
---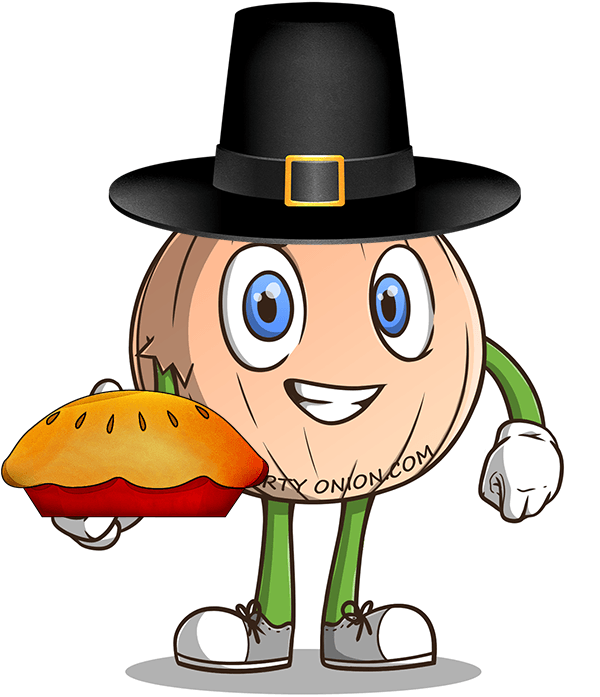 So happy you read our email, how'd you like it?

If there's anything you liked or didn't like about this email, please leave comments below and let us know! We would love to get some ideas of what you might be interested in reading about in our next issue. If we pick your topic we will give you a $25 Amazon.com gift card as a thank you for the idea!

Sincerely,
-Rooty
Official PropertyOnion.comMascot